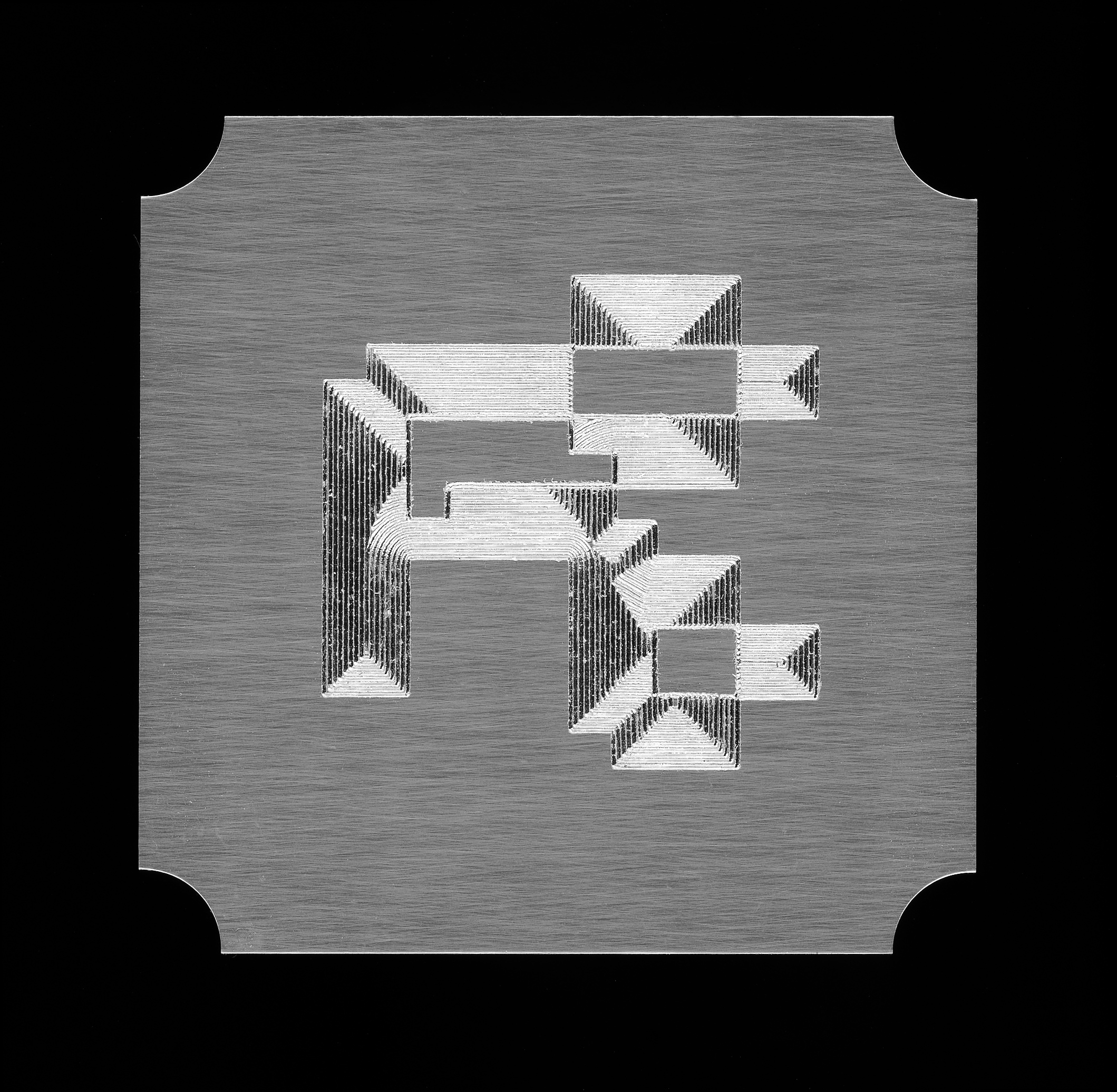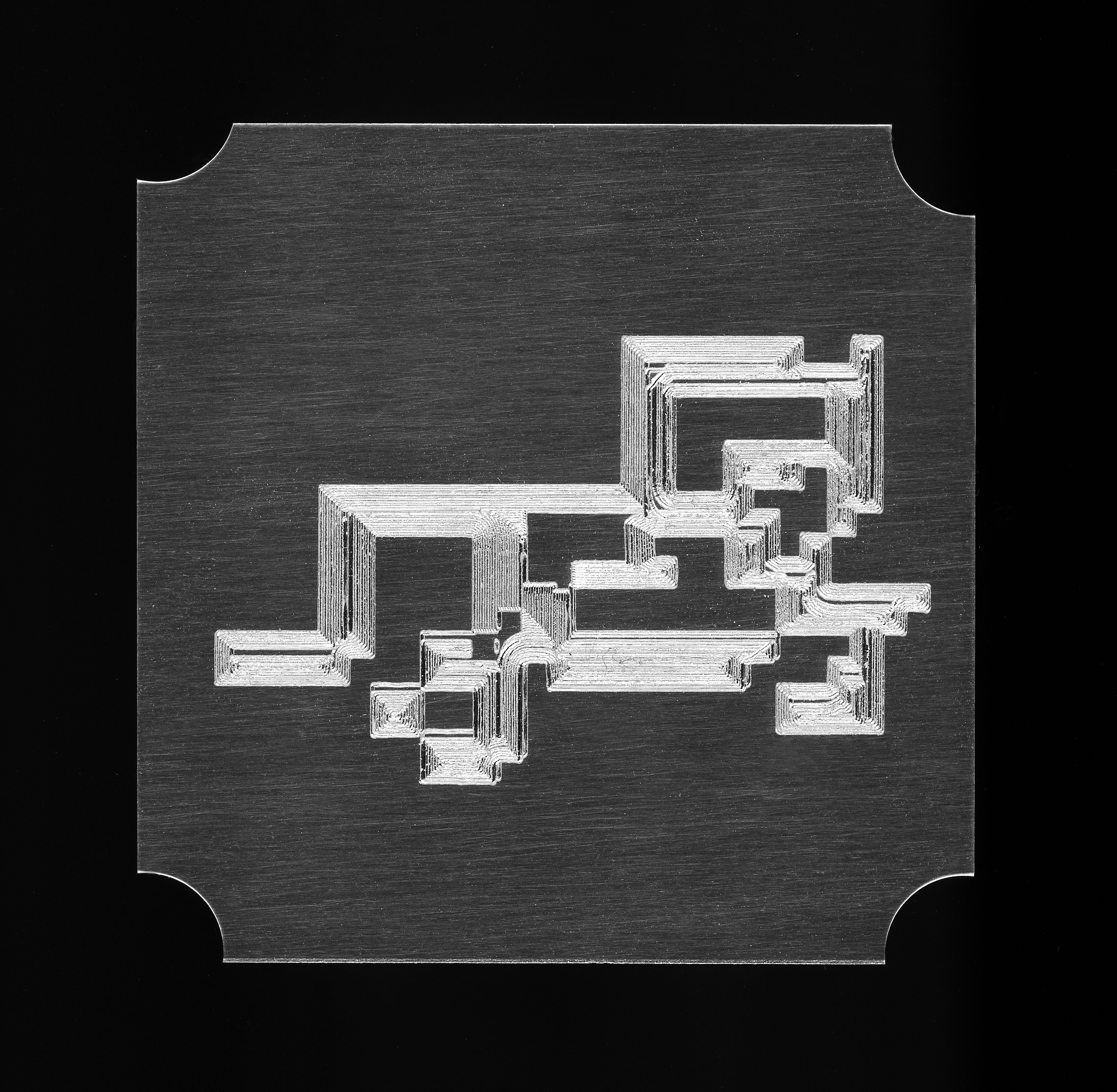 Electric Sutures Alphabetical (2017)
Serpentinized and efflorescent lettering domain, of unknown origin, age, and extent

Wearable assemblage Concept, Photography
& meteorite alphabet Design by
Linda Zeb Hang / WAY WZA
Fig. —1
BW plate

Electric Sutures Alphabetical, 2017; scratch-engraved (Al) Atomic #13 — Aluminum Element, notched corners, double-clutch backing, 9 plate units, each approximately 2 × 2″, installation variable.


Electric Sutures Alphabetical (ESA) project as part of HUTONG WHISPERS exhibition — opening Thursday, 8 November at 8pm at Filodrammatica Gallery, Rijeka, Croatia

Steganography is a form of secret writing — the art and science of disguising hidden information within public information. At the centre of this practice is the instrumentalisation of the innocent to evade surveillance, censorship and control.
The verb 'to launder' refers to the act of legitimising illegally obtained money to wash away its questionable traces. In contrast, the idiom 'to air out dirty laundry' is analogous to disclosing secrets publicly. The first speaks of erasure, removal, suppression, censorship, while the latter speaks of revealing, talking, leaking, publishing.
The exhibition Hutong Whispers by the artist Amy Suo Wu is a steganographic catalogue of steganographic publishing projects camouflaged as a laundry line. The exhibition co-opts three omnipresent elements in the Chinese urban landscape — bedsheets; Shanzhai fashion, a Chinese phenomenon that features nonsense English; and QR codes — exploring them as covert media to publish sensitive and suppressed knowledge. This installation is designed to be eventually placed back into the traditional residential alleys of Beijing or hutongs, so that it may return back to its natural habitat, the context by which it was originally inspired.
Hutong Whispers reconfigures previous work such as Thunderclap (2017) and The Choice of a Translator (2018) into hidden information. Hutong Whispers also includes its genesis, a selection of tactical and strategic uses of steganography that inspired the exhibition. As a whole, the project functions as a basic technical primer on steganography as a type of secret writing. And last but not least, it includes related projects and references submitted by Dusan Barok, Elaine W Ho, Clara Balaguer (Hardworking Goodlooking), Linda Zeb Hang (FIST), Woodstone Kugelblitz, Janez Jansa, Silvio Lorusso, Javier Lloret, and Nathalie Wuerth.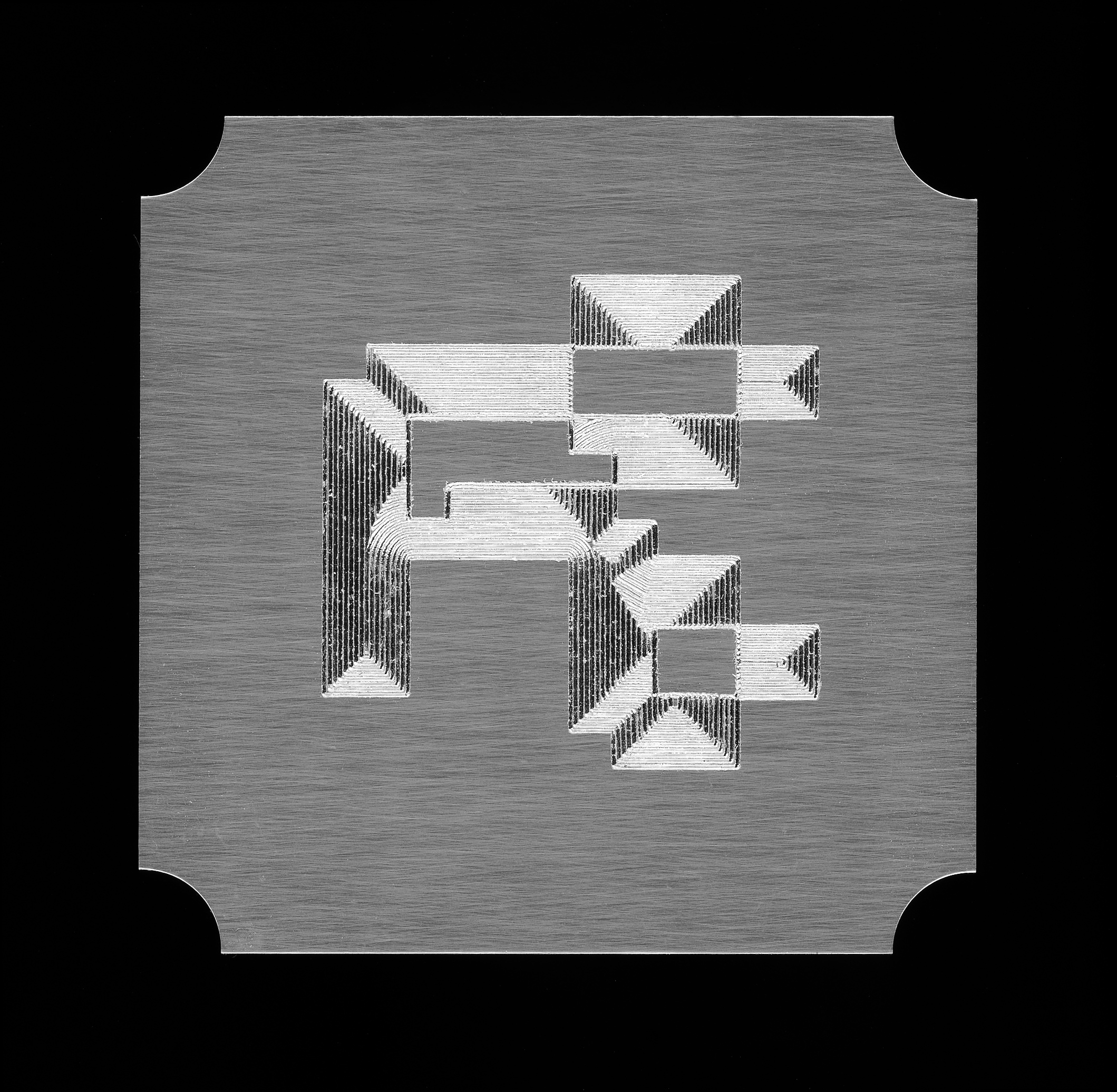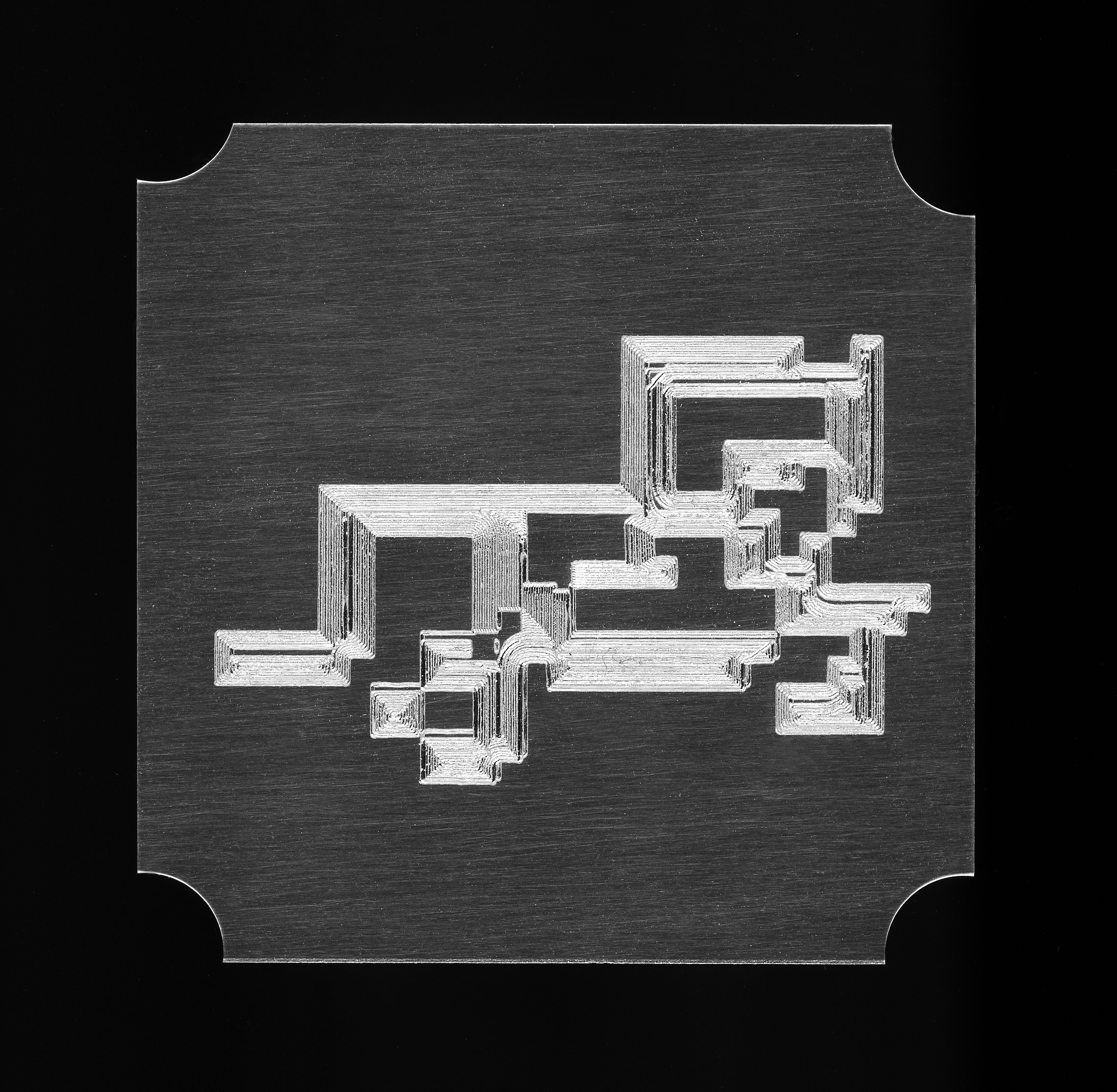 Electric Sutures Alphabetical (2017)
Fig. —1
BW plate

Open Edition
20pp, saddle stitched
19.05 × 12.7cm, 7.5″ × 5″
Published & distributed by FIST